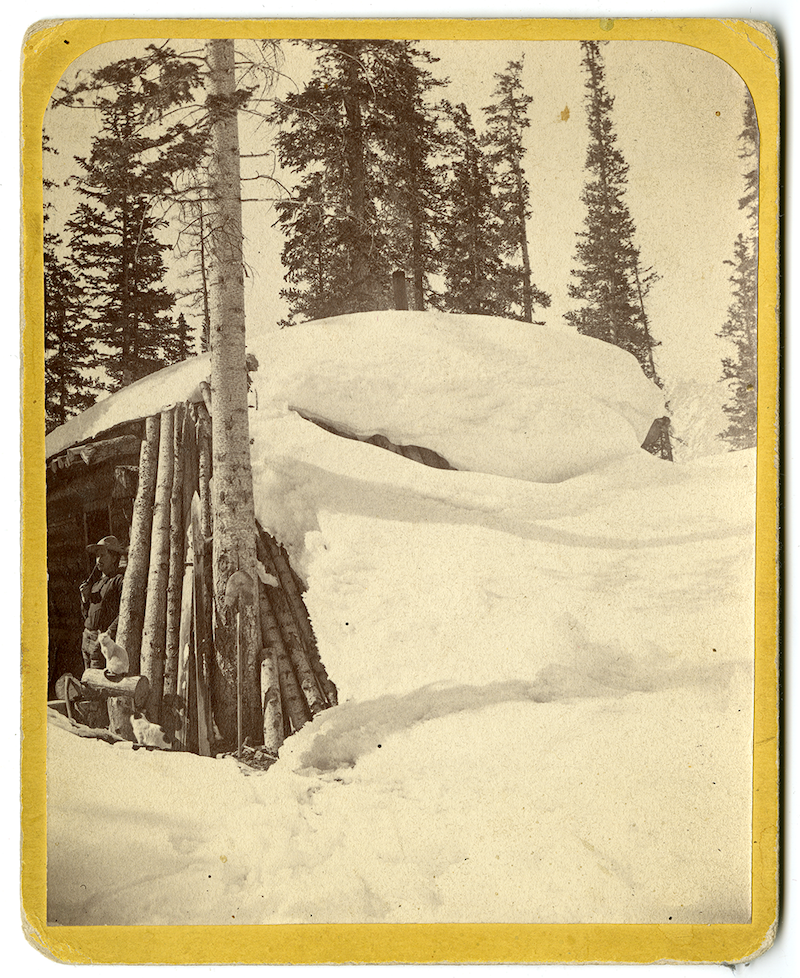 George R. Porter's photographic artistry and expertise stand out among the 19th century photographers working in Ouray county.  Based in Sneffels, Colorado, a thriving mining community in the 1880s, Sneffels is now a ghost town.  During Porter's time, winter travel between Ouray and Sneffels could prove dangerous due to avalanches and rock slides.
Porter's use of a variety of photographic formats surprised me.  He made stereo views, boudoir cards, and unusual 5 x 4″ sized cards–I had never seen this format before.
George R. Porter was born around 1845 in Ottawa, Illinois.  He married Elizabeth Deland on May 27, 1867 in La Salle, Illinois.  In 1873, Elizabeth gave birth to their only child, Jane "Jennie" Porter. Porter worked as an express agent in Ottawa until moving to Colorado in 1875.  George came west to prospect near Georgetown, Colorado leaving his wife and daughter in Illinois.
Porter relocated to Ouray County in 1877, where he would live for the remainder of his life.  Porter wore many hats, owning an interest in the Revenue Mine, serving as postmaster at Mount Sneffels and running a general store that included a room devoted to his photographs. He specialized in winter scenes and usually included people in his views.  One of his more unexpected views captured a funeral procession on snowshoes, as a group of miners carried their deceased colleague's body to Ouray via a sled.
Snow drifts predominate Porter's photograph of a cabin (above).  A close look at the left side of the image reveals a man smoking a long pipe and two cats, making the stark scene more hospitable.
On December 10, 1895, a nail stuck into Porter's knee, resulting in blood poisoning.  During his illness, Porter stayed at Ouray's Beaumont Hotel.  He  succumbed to his illness on March 14, 1896.